Choreographies of Labo(u)r (2020)

The attempt of creating artificiality: the paradox process of constructing intimacy through technology. Finding patterns and structures in capturing the 'Choreographies of Labo(u)r' in the very specificity of precise actions and body movements of (undocumented) oversea workers in their field of execution. Thus creating juxtapositions of diverse acts of mechanical and soft gesticulations that can be translated into a performative act: causing a double bind — the intimate tie between behaviour and communication — in the collective minds that transpose methodologies of violence and exploitation into the actuality and climate of daily life.





Questioning current tools of digital data collection such as algorithms as opposed to antiquated analog analysis techniques to reveal the biased process of technological classification, socialization, and ideologies in the context of the Global South. How are bodies and personalities exposed in contemporary infrastructures?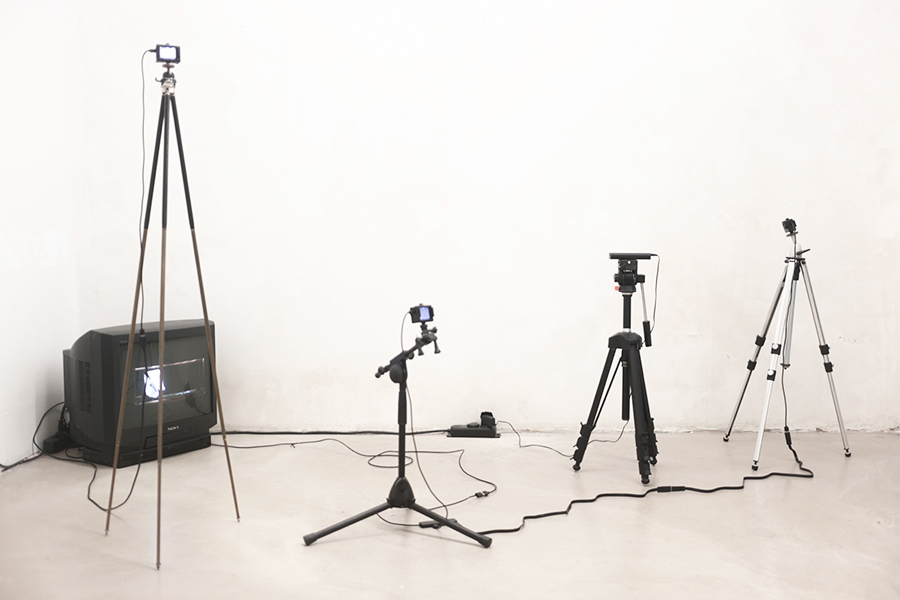 Installation View: Ambactia Memoria, Compressed Installment @KSTN Projektraum, Berlin


In these intimate moments of confrontation and confidentiality: do we expose, elevate, and exhibit; forcing distinction, drawing a distance in-between; injure and impose our immanent conceptions? What is a veritable accelerator in the process of merging and consolidation, forming symbiotic meaningful relationships that transition to a new mindset of solidarity and togetherness? Can we recapitulate and allow ourselves, at least for a moment, to suspend the bias, possible implications and complications, the fatigue and failures of technological institutional mechanisms?